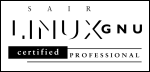 Michael Ranner
Curriculum Vitae
Biographical and Contact Information
Date of Birth: December 21, 1973
Place of Birth: Graz, Austria
CEO, Geschäftsführer
azedo IT Consulting & Services KG
michael@ranner.eu
Education
1988 – 1993 Studies of telecommunications engineering at technical school "HTBLuVA Graz-Goesting
1993 School-leaving examination (Matura, Abitur)
1994 – 1996 Unversity studies of electrical engineering at University of Technology Graz
Key Accomplishments
CEO (azedo IT Consulting & Services KG, Seiersberg), 2010 – Today
IT Consultant & Trainer (bit Schulungscenter GmbH, Graz), 1996 – Today
Project Manager and Software Developer (JAWA Management Software GmbH, Graz), 1999 – 2010
System Engineer (KB EDV-Beratung Gmbh, Vienna), 1997 – 2000
Software Engineer (Gamed mbH, Graz), 1998 – 1999
System Engineer (EOS EDV, Walter Stegmayer, Vienna), 1996 – 1997
Software Engineer (Focus EDV GmbH, Graz), 1994 – 1996
Skills
Programming
OOA/OOD/OOP, software engineering & design
Java, PHP, Perl, UNIX Shell Scripting, C, C++, Delphi, Smalltalk, SQL
AJAX, CSS, XHTML, XML, XSL/FO
COM/DCOM, XMLRPC and SOAP
revision control with CVS, GIT and Subversion
Databases
OpenSource: MySQL, PostgreSQL
Commercial: MS SQL Server, Oracle
Network Applications
Apache and MS IIS
Squid, Delegate
Sendmail, Postfix, Cyrus-IMAP
Groupware: Axigen, Scalix
SpamAssassin, Amavisd
Samba, CUPS
Network Servers and Firewalls based on FreeBSD and Linux.
Operating Systems
UNIX/Linux: all flavors of BSD (FreeBSD, NetBSD, OpenBSD), major distributions of Linux (CentOS, Debian, RedHat, SuSE), Solaris, SCO, HPUX and AIX
Windows XP, Windows 7, Windows Server 2003, Windows Server 2008
I have managed sysadmin and desktop support tasks on all platforms, especially on UNIX and Linux.
Certifications
Sair Linux/GNU Linux Certified Professional (LCP)
Level 1 – Installation and Configuration – 3X0-101
Level 1 – System Administration – 3X0-102
Senior Expert Trainer
Management
Managed smaller software developer groups and projects. Working as an IT consultant and trainer for UNIX/Linux, network and web technologies at bit Schulungscenter.
Additional Qualifications
Languages: German (native), english (fluent), french (basic)
Interests
Photography, Psychology, Humanism